As the study progresses we will keep you informed of our findings. On this page you will find links to reports and papers telling you what we have found out.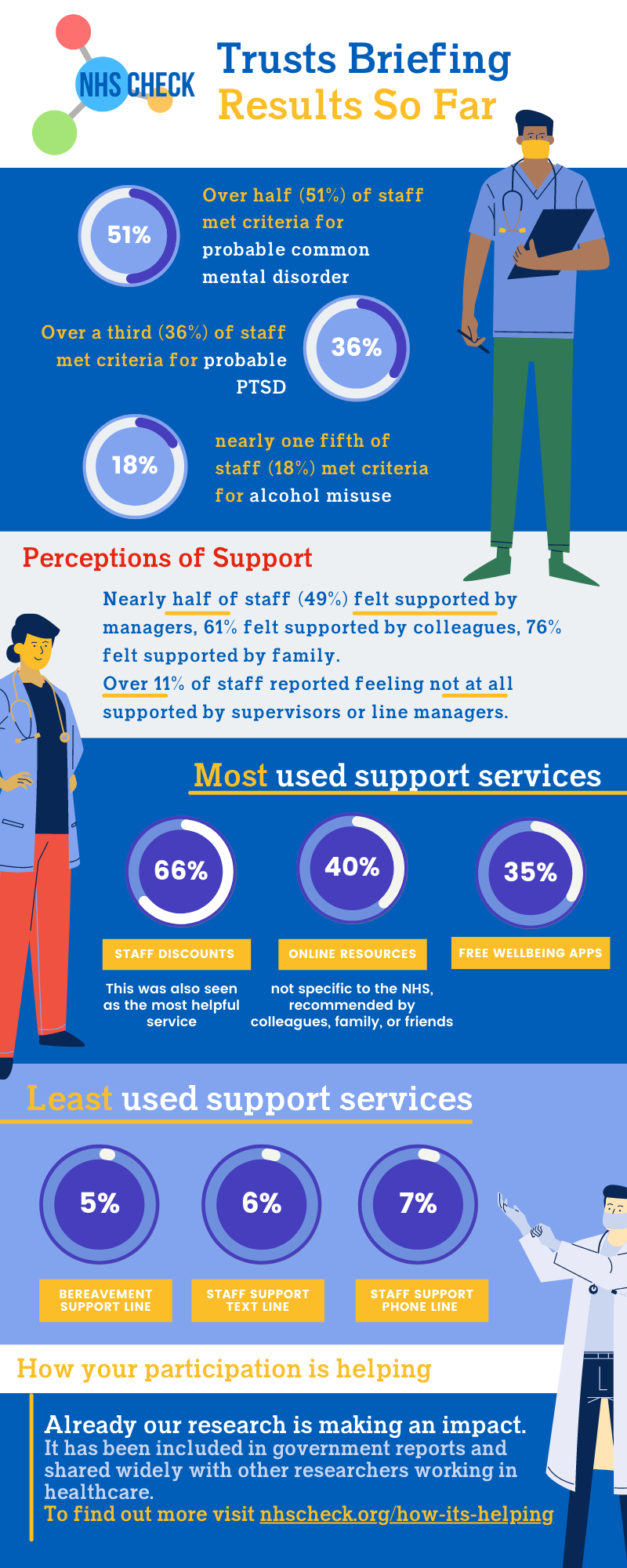 Effective use of early findings to support NHS staff
A Policy Lab was convened to explore emerging findings and potential actions that could be taken to better support staff. Whilst there is much more still left to be understood, this paper summarise the discussions for the Lab and sets out ideas for supporting staff based on early data and highlighting areas where the study might provide further evidence in the coming months. 
Results from the study so far suggest substantial mental health challenges for many NHS staff during the pandemic.
Given the potential pressure associated with major organisational change across the NHS, our results show it will be important to support staff recovery alongside service recovery.
Different groups of staff may be affected by the pandemic in different ways, and the may also be differences in their ability to access support.
Leadership – at all levels but especially by those in frontline supervisor roles – has an important impact on staff mental health and in creating a supportive working culture within the NHS.
Particularly effective interventions are often informal, easy to access, and draw on the potential of teams (rather than mental health professionals) as key sources of support and involve clear and consistent communication. Implementation of these interventions should be tailored to the needs of local staff.
BMJ Journal, 30th Jun:

Psychosocial impact of the COVID-19 pandemic on 4378 UK healthcare workers and ancillary staff
New NHSCHECK paper out: mental health and wellbeing data from >4k healthcare workers from April-June 2020 shows women, nurses, and younger staff tended to have poorer outcomes than other staff. We suggest focussing support for those most in need.
Read the full article here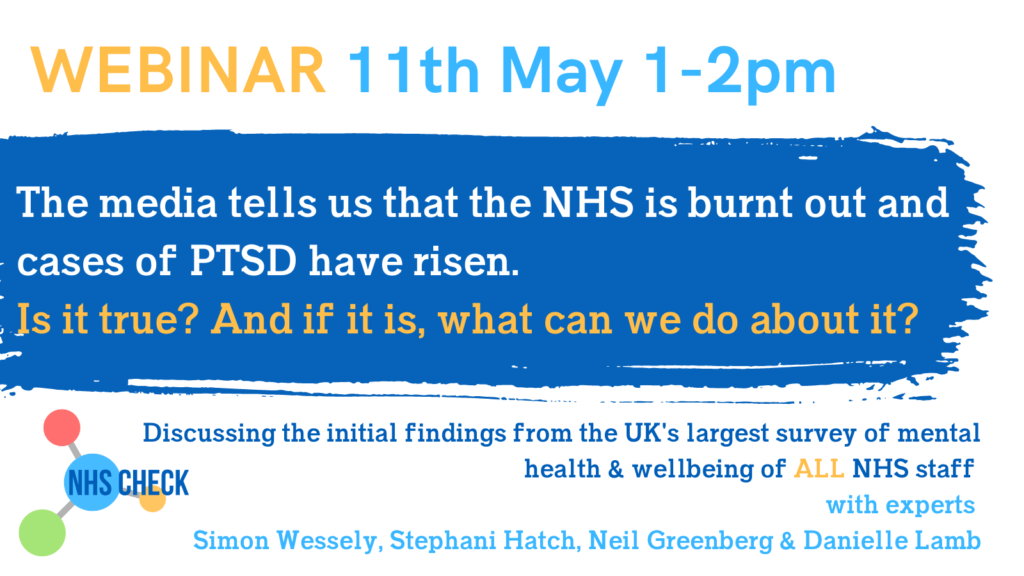 Our Preliminary Findings: Jan 21
Our preliminary data from three London NHS Trusts shows high rates of probable common mental disorders. Groups most at risk of reporting mental health problems include: women, younger staff, and nurses. Our findings suggest a pressing need to identify which support initiatives are the most effective and a requirement for longer-term follow up to monitor changes in wellbeing as the pandemic progresses.